Welcome to The MAP Agency Blog! Enjoy updates on upcoming events, member spotlights, featured companies embracing the movement, career advice , and more.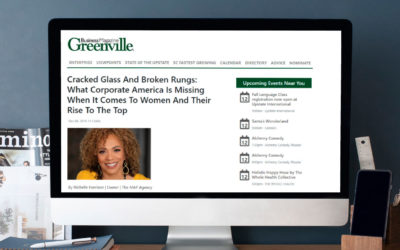 What Corporate America Is Missing When It Comes To Women And Their Rise To The Top Article by MAP Founder Nichelle Harrison, originally published on GreenvilleBusinessMag.com December 9, 2019. It's official: the glass ceiling has enough cracks and chips that there are...
read more

A non-traditional workforce resource dedicated to helping qualified women relaunch professional careers with empowerment for a healthier, happier, more productive path back to work.