Welcome to The MAP Agency Blog! Enjoy updates on upcoming events, member spotlights, featured companies embracing the movement, career advice , and more.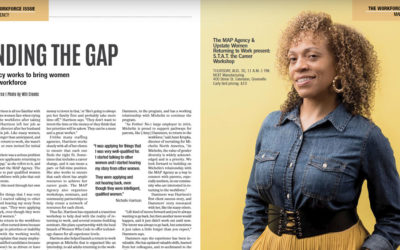 The mission of The MAP Agency was featured front and center of the recent Workforce Issue of Upstate Business Journal!
read more

A non-traditional workforce resource dedicated to helping qualified women relaunch professional careers with empowerment for a healthier, happier, more productive path back to work.